Apple Gives Schools a Taste for Tech
14th February 2023
St Mary's and Sacred Heart RC primary schools in Battersea have teamed up with global technology firm Apple to learn coding and talk tech in a new initiative ahead of the company's move into Wandsworth in 2023.
Pupils and teachers have been picking up coding skills through the Battersea Apple Project. Teachers have learned skills in coding and app development which in turn will inspire their pupils to present ideas using animation, augmented reality and digital creativity. And students are learning about coding and the language of technology with the Everyone Can Code curriculum.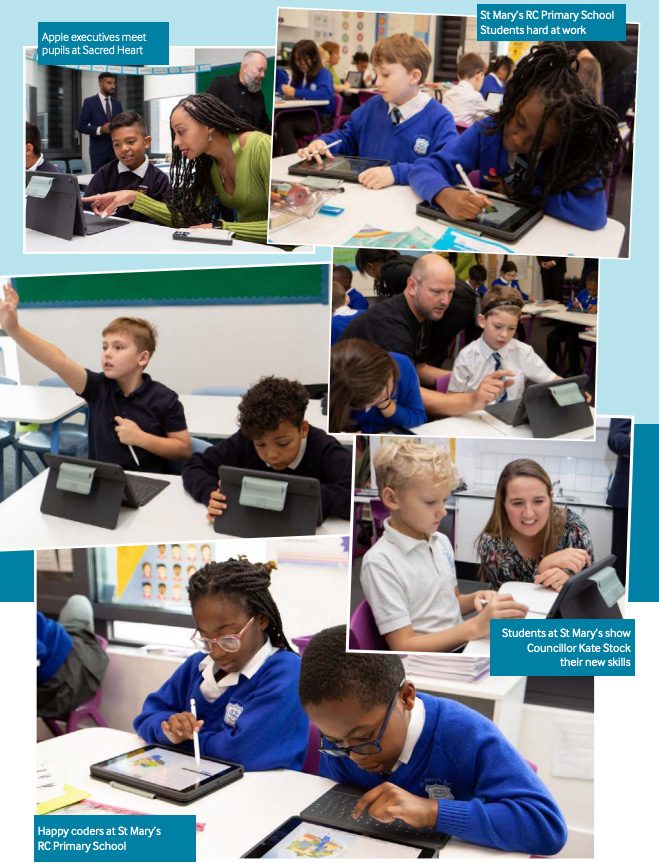 Kate Stock, Wandsworth Council's Cabinet Member for Children, said: "We're looking forward to rolling out projects like this across the borough, bringing digital learning to more of our schools and working in partnership with Apple as they establish themselves in their new Wandsworth home. "We hope that this is just the start of other collaborations across the borough with Apple as they settle in to become a much-valued member of our community."
Article and images taken from Wandsworth's magazine, Headstart. The magazine can be viewed here.