St. Benedict's Catholic Primary School Focused on Catholic Social Teaching
20th April 2023
During Lent, each class at St. Benedict's Catholic Primary School in Lordswood, Chatham took a Catholic Social Teaching principle to focus on.
This ranged from St. Joseph's class (EYFS) making cards for our elderly parishioners and school neighbours to St. Clare's class (Year 5) promoting our 'Parish Big Auction' sale and collecting items for bidding. Other classes promoted peace, collected crisp packets as part of Tesco recycling initiative and measured our food leftovers at lunchtimes to encourage us to reduce our food waste.
St. Francis class (Year 6) decided to take on CAFOD's Big Lent Walk! Their target was to walk 200km in 40 days throughout Lent. As part of this challenge, St. Francis class undertook a pilgrimage walk to our parish church, St. Simon Stock, Walderslade. Our church is located over two miles from school in a very hilly area and would take just under an hour each way. As we spoke to people in our community, we were overwhelmed by the support we received and those who wanted to join us on our Big Lent Walk.
On Wednesday 29th March we walked with our parish priest Fr. Pawel, Lee Parris from CAFOD, St. Benedict's staff, our family and parishioners as well. Each child in year 6 took turns to hold the cross at the front of our pilgrimage walk.
As we walked, we thought about the Catholic Social Teaching principle 'Solidarity' and how we can help other people around the world who are suffering in poverty. We wanted to live out the commandment we should 'love our neighbours as we love ourselves' as we supported people who need our help.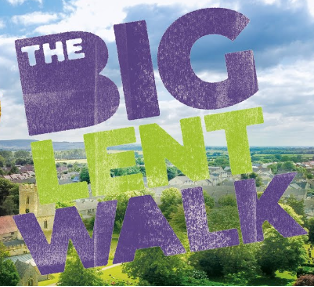 Upon arriving at our parish church, we joined parishioners at their weekly Eucharistic Adoration. During this meditation time, we focused on the words 'learn from me, for I am gentle and humble in heart' (Matthew 11: 29) before the uphill walk back to school.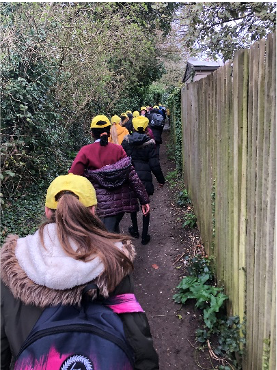 Our fundraising was a huge success. In total, we walked 254 km and raised £250 to help fight global poverty but we wouldn't have achieved this without the support of our school and parish community.