St Mary's Faith in Action
10th August 2021
After months of waiting for Covid restrictions to ease, on 17th June the Year 6 Faith in Action group and Chaplaincy Team at St. Mary's Catholic Federation were delighted to finally be able to put their faith into action by organising a charity fundraising day. The teams voted to raise funds for St. Raphael's Hospice by running a cake sale and a raffle, the prize for which was a cuddly lion. The team responded superbly to last minute changes and inclement weather and were delighted to raise £381.97 for the charity.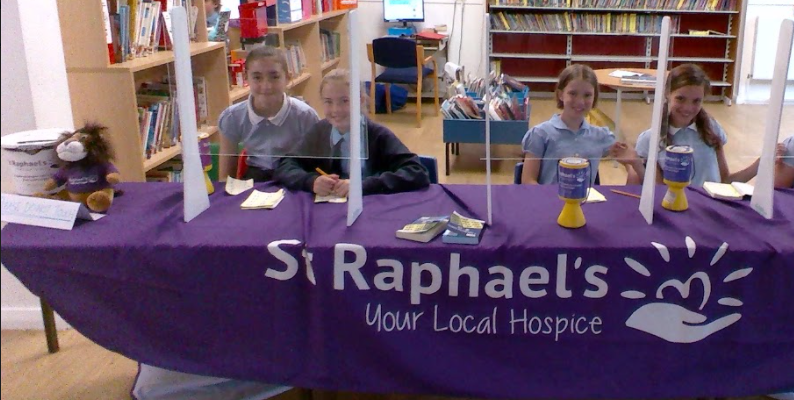 St. Raphael's Hospice fundraising office were equally pleased with our efforts, "During the pandemic we had to close all of our charity shops and cancel events and have lost around £1.8 million. All of the support you have given us at this time has helped a huge amount!…The pupils did an amazing job and we really do appreciate it."
Well done to all the young people involved. By working together, we really can make a difference to others.