Exceptional Celebration to Honour School's Founder
5th October 2023
Students, staff, parents and friends of Richard Challoner School enjoyed their emotive Challoner Day Mass at St George's Cathedral in Southwark last week.
The traditional Challoner Day is an intrinsic part of the school calendar and provides the school community the opportunity to mark the birthday of its founder, Bishop Richard Challoner, starting the celebration with a powerful Mass in St George's Cathedral.
The Mass was celebrated by Canon Victor Darlington, the Episcopal Vicar for the South East Pastoral, responsible for education in Catholic schools in the diocese. In his sermon, Canon Darlington complimented the students on their exemplary behaviour by saying: "Whatever it is your school is doing to produce such a lively, spiritual, calm group of people, please continue to do it. It is so uplifting and inspiring to see our young boys singing and praying to God. This is a top Catholic school in the diocese. Anything you want from me to support and strengthen this root, I will". Canon Darlington also encouraged students to "continue to do ordinary things, extraordinarily well" as advised by Bishop Challoner.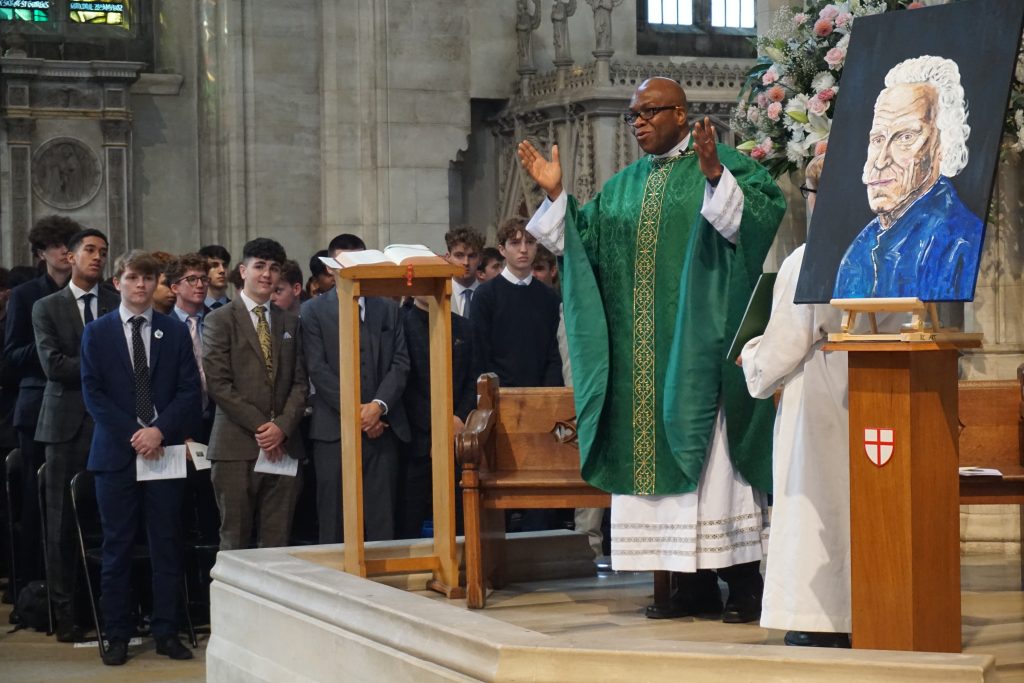 The powerful music throughout the Mass was performed by over fifty students and staff, and managed by the school's Director of Music, Mr Neil Cannon. Particularly moving musical pieces included a rousing anthem, I Was Glad by Hubert Parry, which was also sung at King Charles III's coronation, as well as during Pope John Paul II's Mass at St George's Cathedral in 1982, and at the new Prince of Wales' wedding.
Reflecting on the special event, Mr Maher said: "I have attended 23 consecutive Challoner Day celebrations since I started at Richard Challoner in 2000. I can honestly say that the respect and enthusiasm demonstrated by the students this year was the best it has ever been. I could not be more proud of our school community".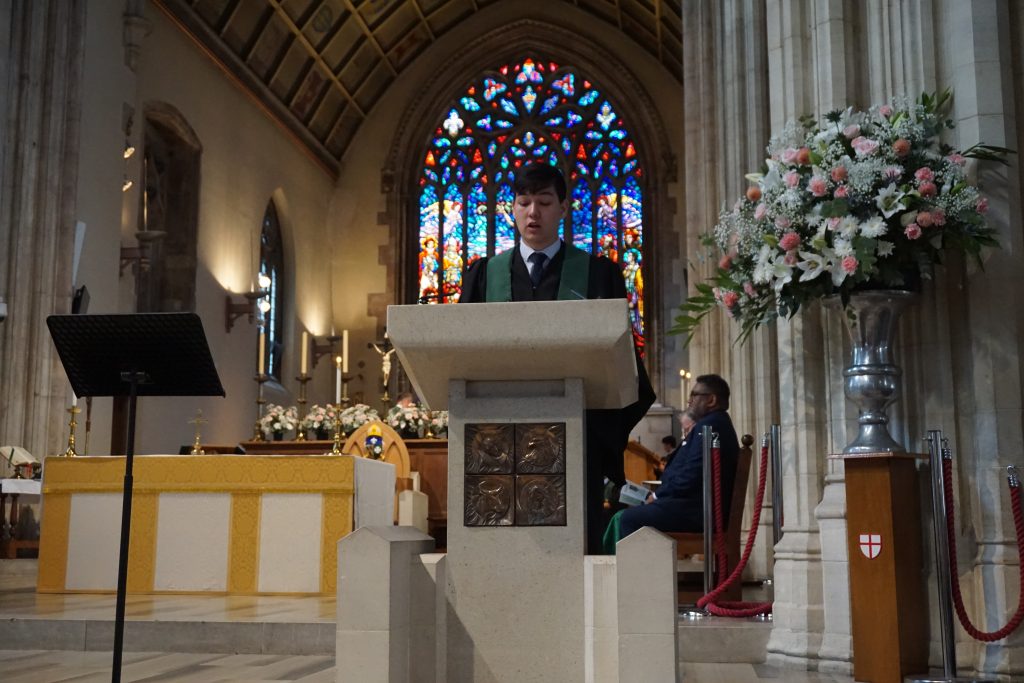 The Challoner Day celebration was organised with meticulous attention to detail by Mr Neil D'Aguiar, the School Chaplain, who ensured that over a thousand students, irrespective of any additional difficulties, were adequately supported throughout the event by high levels of staff. Commenting on how the day had gone, Mr D'Aguiar reflected: "It was one of the best I have experienced. The day is simply not possible without the support and enthusiasm of the whole school community and we are really lucky to have a Challoner family that works together so well".