10:10 Mission Week
16th November 2021
Christ The King (CTK) Catholic Sixth Forms staff and students were treated to an amazing 10:10 mission week, which included a multitude of talks from guest speakers. This included an Olympian and Nelson Mandela's bodyguard. During the week there was a wide range of inspirational talks which were thought-provoking, moving and made both the staff and students reflect on the importance of our Mission as a Sixth Form. CTK's Mission and 10:10 programme underpins all the work they do as a Sixth Form.
This year the theme of the 10:10 week was community. CTK is a highly successful sixth form college with sites in Sidcup, Brockley and Lewisham and social action is at the heart of its success. In 2021 the Sixth Form won a national award for its Community Christmas Appeal and believes it is important that all students give back to the local communities in which they live and study.
CTK were delighted to be joined by Chris Lubbe, who acted as Nelson Mandela's bodyguard for several years. Chris was born during a very difficult time in South Africa and decided from a young age to dedicate his life to supporting peace and oppose the racially based system of 'apartheid'.  After Nelson Mandela's release in 1990 and the fall of 'apartheid', Chris worked with Nelson until his retirement as a bodyguard and became involved in the delicate negotiations with the 'apartheid regime', resulting in the drafting of a new constitution.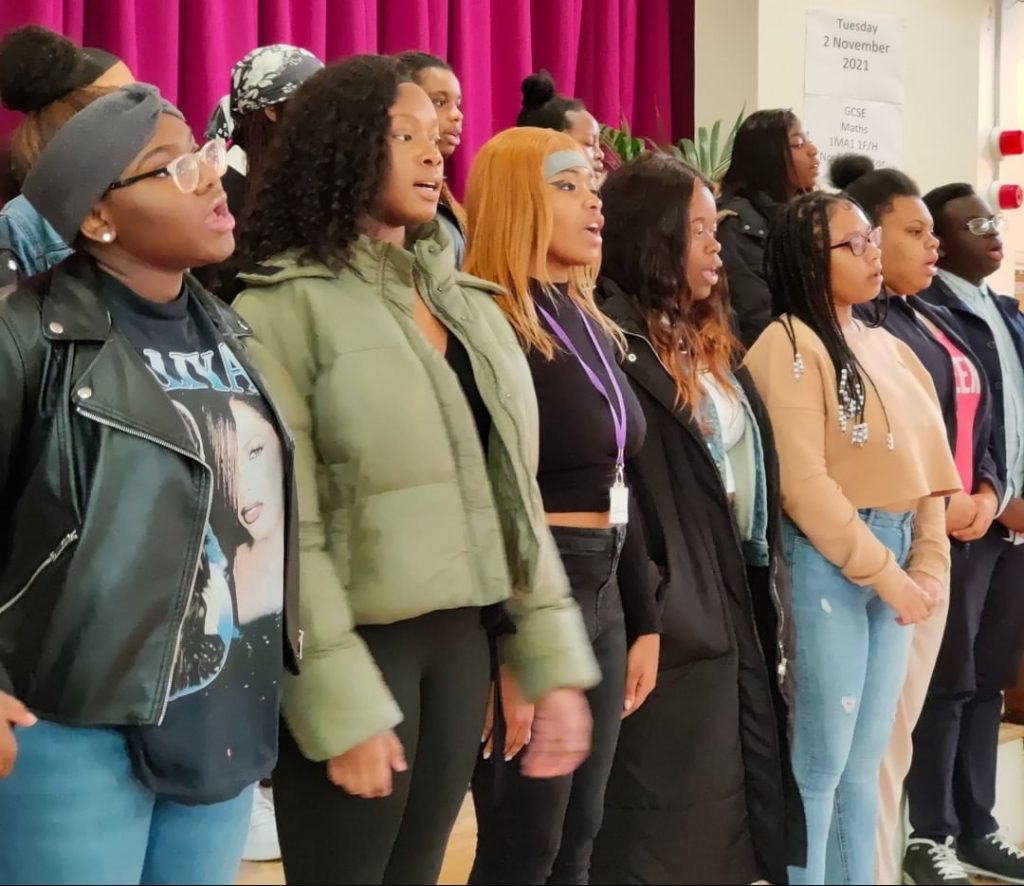 During the week, staff and students were graced with a moving talk from Father Paschal, which reflected on his journey into priesthood. Father Paschal shared his experiences and spoke about an initiative he was involved with after the death of George Floyd and the Black Lives Matter campaign which followed.
Edward (Ted) Harris – a Priest at the Church of Sweden and member of TSSF (Third Order of the Society of St. Francis) gave an inspirational talk on the Christian contemplation, and how human beings strive for "the highest good".
Fola Oyeleye, a CTK Alumni currently on placement with the CTK chaplaincy team, while studying Theology at University, celebrated community using own his personal experiences. Fola is also an Operations and Business Development Consultant for small businesses and Christian-faith charities.
Mr and Mrs Mizen also addressed students about building communities, by challenging us all to be change-makers and peacemakers within our local communities. They shared with staff and students the hope they feel for a better tomorrow and that we must all learn to forgive and play a role in the local communities we live. The talk was extremely moving.
CTK was also treated with a talk from Mahama Cho, an Olympian who was raised by his grandmother in the Ivory Coast before moving to England to join his father. When Mahama moved to the UK, he was unable to speak English and faced hardship before becoming a talented footballer. He later pursued a career in Taekwondo, winning silver at the World Championships in South Korea and the World Taekwondo Grand Prix.
The 10:10 mission week provided students and staff with an opportunity to reflect on the important role we all play in our communities and the Faith, Hope and Love we can offer others.