St Michael's RC Primary School Receive Naace Mark Accreditation
15th April 2021
The staff of St Michael's RC Primary School in Chatham are delighted to have received the Naace Mark accreditation. This award recognises good practice in all areas of the use of technology from management and professional development to teaching and technical support.
Schools assess and benchmark their use of technology (ICT). St Michaels recognises the importance of technology in school and its impact on teaching and learning. Within the last year they have upgraded the network, purchased iPads, appointed digital leaders and launched a new website. The Computing Co-ordinator and Network Manager worked together on the aspects covered in the Naace Self Review Framework including the new computing curriculum, the school network and online safety.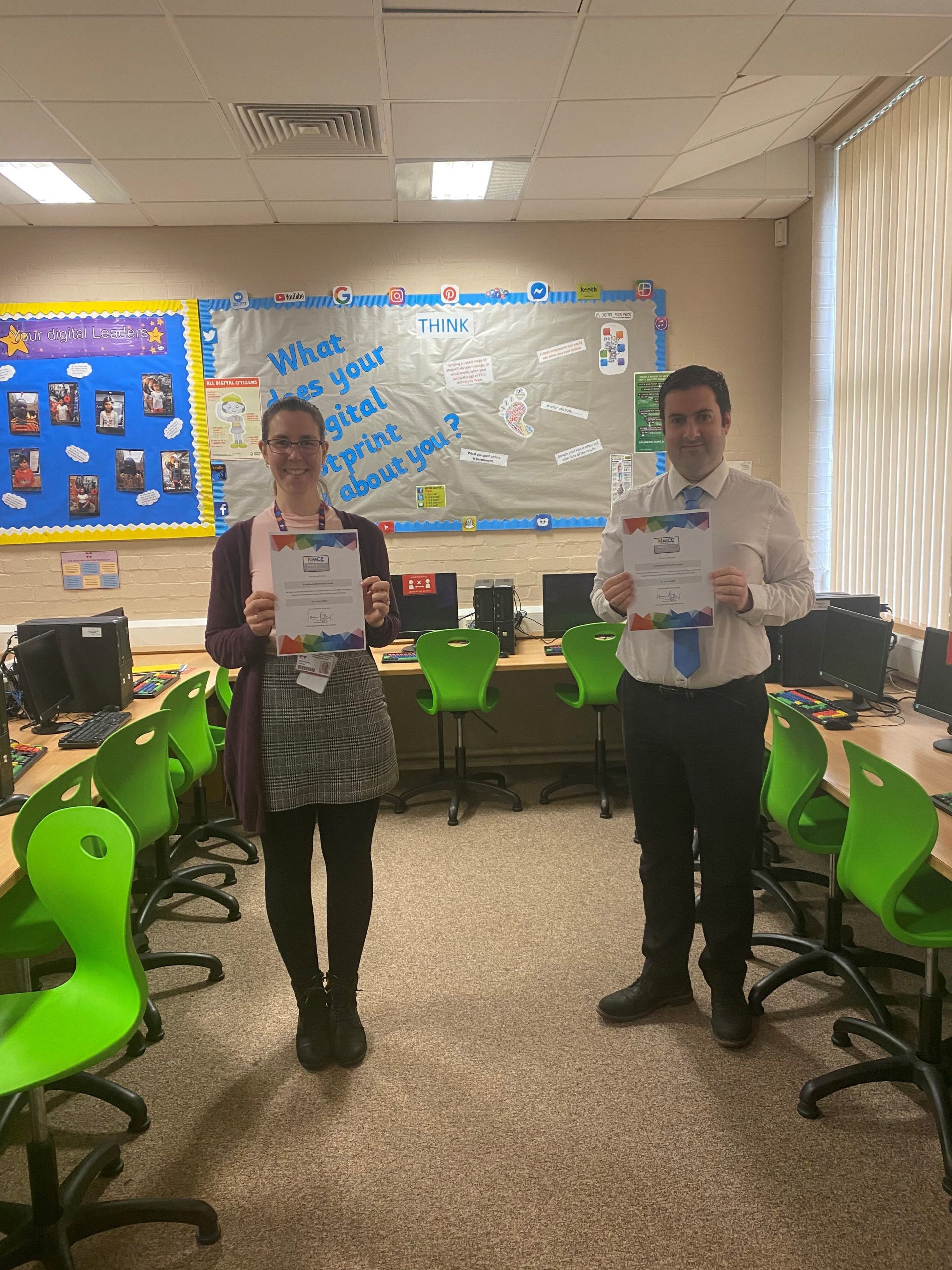 The school was inspected over a two-day period. This Naace Mark accreditation enables St Michael's to recognise progress made and work together to continue to make good use of technology in the coming years.